P.O.V - 31st March 2006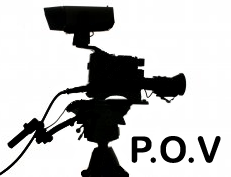 Welcome back to P.O.V the almost weekly TV column written by a man too emotionally stunted to leave his house and socialise, and far too narrow minded to be going about spraying his unwanted views all over a website. That'll be me, then.
In an all together unsurprising move, this weeks column focuses once again on Sci-Fi drama. More specifically, Doctor Who... OOOOEEEEEEEOOOO, and all that.
---
Doctor Who and the Online Content of Joy
As you should well know, Doctor Who (headed by the excellently Welsh Russel T Davies) single handedly resurrected the family Sci-Fi drama genre with quite a bang last year. Ratings and audience appreciation scores were through the roof, the media could hardly contain their sexual excitement and the BBC, for once, treated its new flagship show properly
At the same time that the BBC were breaking hearts by ruthlessly culling the Cult section of BBC Online, the Doctor Who mini-site was going from strength to strength. Some may say this is appalling hypocrisy from the BBC, and others are just glad of the small mercy. Either way, we were at the receiving end of more than a few treats.
All through the first series we were given episode specific content such as video diaries, Doctor Who: Confidential, photo galleries, games, teasers and some beautiful website designs. This was all completely free and, might I add, a complete joy. Not only was this the best show of the last decade, but we online NERD GEEKS were being treated to content worth its weight in gold. Score!
So, unsurprisingly, this trend is to continue during series 2, and the show's launch last Tuesday confirmed all the gory details. As it turns out, we're getting more than our wildest dreams could have ever hoped for as 2 hours of extra material will be released each week through the BBC's site. That's 2 hours of material per episode . That's more material than most TV series get for a whole DVD release!
So, due to the unique way the BBC is funded, this is a breakdown of what to expect:
TARDISODES
Ignoring the rubbish name for a moment, these things sound utterly brilliant. The idea is that each episode will have its own 1 minute TARDISODE prequel, which will be available to download to mobiles or computers during the week leading up to the episodes' broadcast. They're being produced by the team behind the excellent Christmas game Attack of the Graske, so there's no doubt these will be very well made, so long as they stay well clear of jobbing Welsh actors who, er, can't act (as painfully seen in AotG).
Examples have been mentioned regarding what these TARDISODES might contain, the most exciting being the prospect of witnessing the Cyberman upgrade process. However, it has been said that The Doctor and Rose will not be making an appearance as the TARISODES are purely for back-story and scene setting only. Still, the promise of 13 minutes extra who is excellent, and these TARDISODES have the potential to be and utterly brilliant way of trailing the show.
TARDISODES, there.
Episode Commentaries
After the broadcast of The Christmas Invasion the Doctor Who uploaded a special audio commentary featuring Russel T Davies, Phil Collinson and Julie Gardner. This was certainly an excellent hint as to what to expect for series 2, and I'm delighted to see that we'll be getting a special commentary for every episode. As someone who loves commentaries with a passion (especially ones conducted by the crew) this is a very exciting prospect for me. The first episode, New Earth, has already had it's commentators revealed as; Julie Gardner (Executive Producer), James Hawes (Director) and Will Cohen (Visual Effect Supervisor). Apart from the intensely irritating Julie Gardner, this is a promising line-up, and should prove fascinating. Here's hoping for am appearance from the Model Unit Supervisor, Mike Tucker, as I guarantee you, you'd be hard pressed to find a funnier and more interesting man to talk to you about the model effects.
And if that isn't enough, there's also talk (just talk, mind) about making these commentaries an optional extra for viewers of the BBC THREE repeats. What an utterly fantastic idea!
Doctor Who: Confidential
It says a lot when a documentary series like this just feels standard and expected, now. It's easy to take stuff like this for granted, and we're certainly lucky the considerable effort is being made to produce this record of the series.
As before, the show will last for 30 minutes and concentrate (pretty loosely if last year is to go by) on a specific theme. Interviews from the cast and crew of both the original and new series is expected, along with plenty of clips from episodes and rushes.
Excellently, Mark Gatiss (and surely a future tip for head writer) has been brought on board to narrate this series, in the place of Simon Pegg.
Behind the Scenes footage
One of the returning features from last year, these behind the scenes clips provided an often fascinating insight into the workings of the show - each week with a separate focus on a particular area of the production.
Once again, I call for more Mike Tucker, please. Oh, and I do hope the video quality has been increased since last year – I'm assuming that the BBC's continuing interest in broadband content means that it will, though.
eBook Re-printing
A brilliant idea, and one that has again been carried over from last year. The Mark Gatiss penned Nightshades is next on the list, and it is a perfect opportunity for new fans to sample the excellent New Adventures range.
Actually, it'd be nice if Mike Tucker's co-authored novels were to get re-printed, too... What? Ok, I'll shut up about Mike Tucker. For now.
Games
Last year's Dalek game wasn't something that hugely gripped me, but it's a lovely idea non-the-less. This year we'll be treated to an inevitable K9 game, in which everyone's favourite string powered robot dog glides around kicking alien ASS. You go get 'em, dawg.
So there we have it, the bulk of what you can expect from the Doctor Who website over the course of the series. Considering trailers will be beginning on BBC ONE tomorrow, expect this content to be falling into your laps SOON.
However, pessimism is my game, and all these free online goodies do fill me with uncertainty about the eventual boxset to be released in November. Series 1's suffered from featuring material a lot of dedicated fans had already seen through the official site, and I can only see that problem worsening this year. Of course, I could be vastly underestimating the amount of work the BBC are putting in to this, but it would be a massive shame if, say, all the online content is just duplicated wholesale to DVD and then put on the shelves for £50. Then again, I can't help but feel that expecting them to produce yet more new stuff just for DVD is terribly selfish and unrealistic...
Never mind all that, though. Let's live for the moment. And in the several moments that will be making up the next few months – we're being spoilt to buggery. Hurrah for Doctor Who, and all who sail in her.
About this entry
Posted on Friday, March 31 2006 @ 1:21 pm
Tagged with doctor who